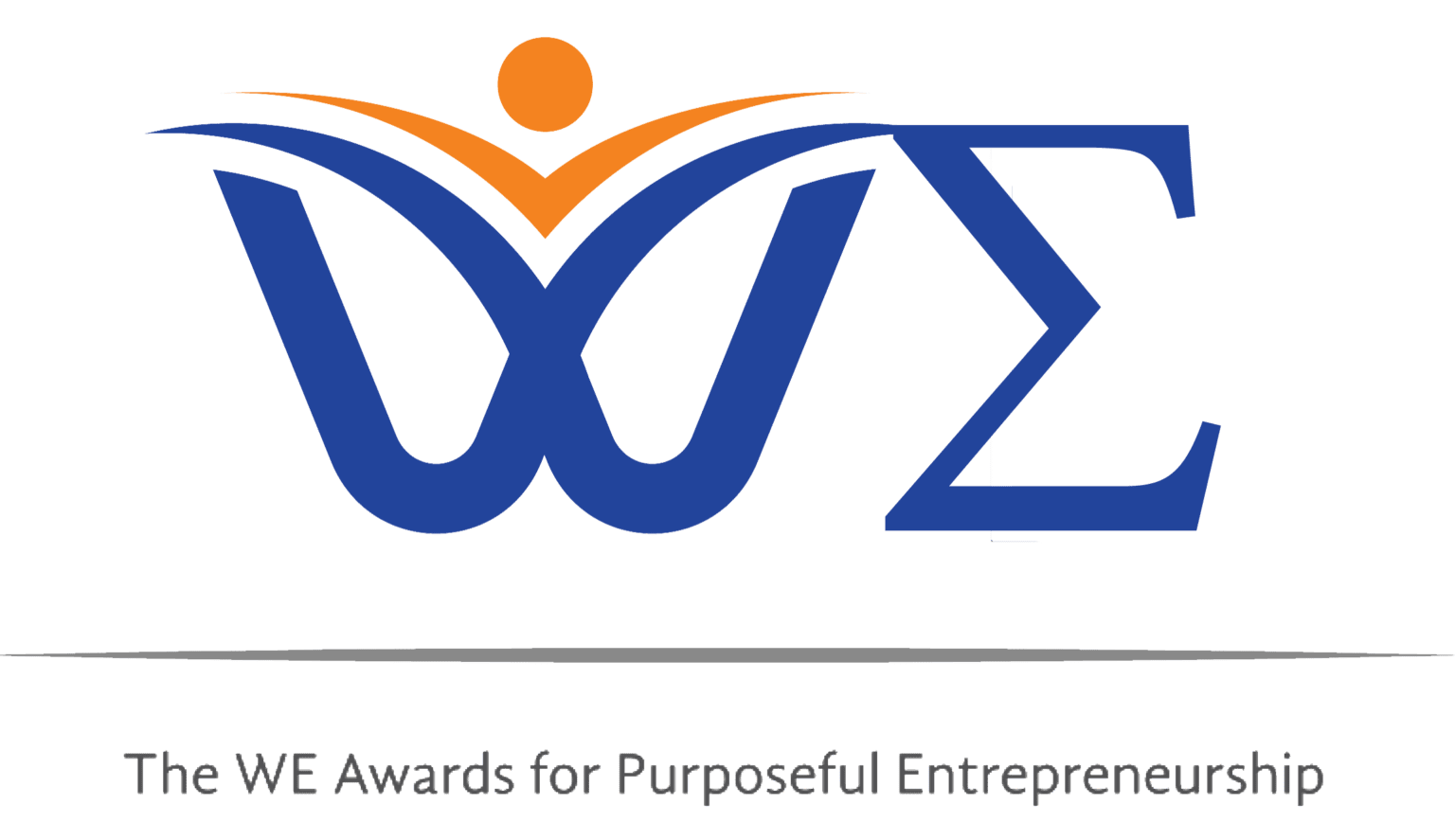 Designed by an Australian design firm, the W, with a wing-like structure suggests an image of a hand extending help and freedom to others, while the Greek symbol E signifies summation, as in having business, family and purpose. It is truly symbolic.
In 2010, Josiah Go and Chiqui Escareal-Go celebrated two milestones: 1) They wrote a book called "The WE Entrepreneur" which became a National Book Store bestseller and 2) Co-founded Day 8 Business Academy as the social enterprise subsidiary of Mansmith and Fielders Inc. to benefit small and medium scale enterprises (SMEs).
They coined "The WE Entrepreneur" to pertain to someone whose approach to entrepreneurship is "whole" by observing its two sides  — 5 tasks and 5 treasures. While those focusing mostly on tasks can be considered ME entrepreneurs.  
The 5 tasks are value proposition, profit, cash flow, execution, and vision, on one side with 5 treasures on the other — family, health, meaningful self, network, and relationship with God. These 10 are not multiple choice options but must-haves for entrepreneurs.
Fast forward to 2019, towards the end of the first decade of the book, and after mentoring tens of thousands of SME entrepreneurs in Day 8 Business Academy, Josiah and Chiqui decided to put a face on the WE Entrepreneurs, so Day 8 launched The WE Awards for Purposeful Entrepreneurship. Recipients must be role models– balancing both the 5 tasks and 5 treasures, in other words, they must be successful people with business and family while leading or helping communities to thrive, instead of entrepreneurs running after the traditional metrics of power, fame and fortune for business success.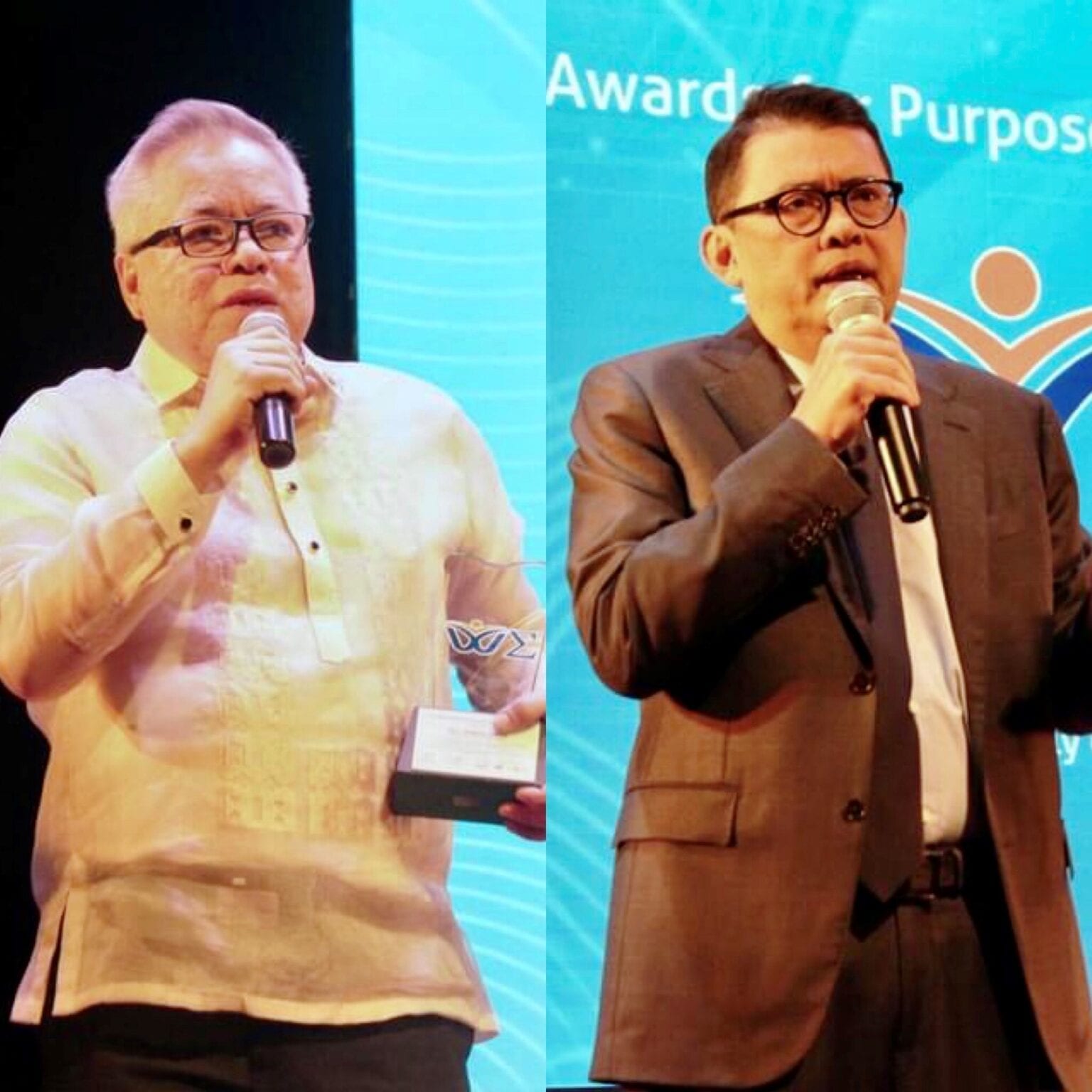 A special citation for the champions of Entrepreneurship in the Philippines
We shared the idea of WE Awards to DTI Secretary Ramon Lopez and Presidential Adviser Joey Concepcion for being our inspirations to the award. They were excited that they not only expressed their support but officially endorsed it as well for DTI and Go Negosyo, respectively. We are also grateful for their presence during the awarding. And for championing entrepreneurship in the Philippines, we awarded them special WE Entrepreneur citation as well.
The first batch of awardees of The WE Entrepreneurs, given last November 17, 2019 are:
Zarah Juan of the fashion brand under her own name, for creating a sustainable business that cared for the environment and marginalized women.
Dean Pax Lapid of SPAC Information Technology for unselfishly sharing his entrepreneurship knowledge via seminars and books and mentoring entrepreneurs and students alike to succeed.
Dr. Anton Mari Lim of Yellow Boat of Hope Foundation. A veterinarian by profession, he led the organization from a simple project to an inspiring national movement that has built over 4,600 boats in 202 communities across the Philippines.
Jorge Wieneke of Tokyo Tempura, for organizing the annual Kalye Negosyo, a free 6-month entrepreneurship mentoring to those in the bottom of pyramid.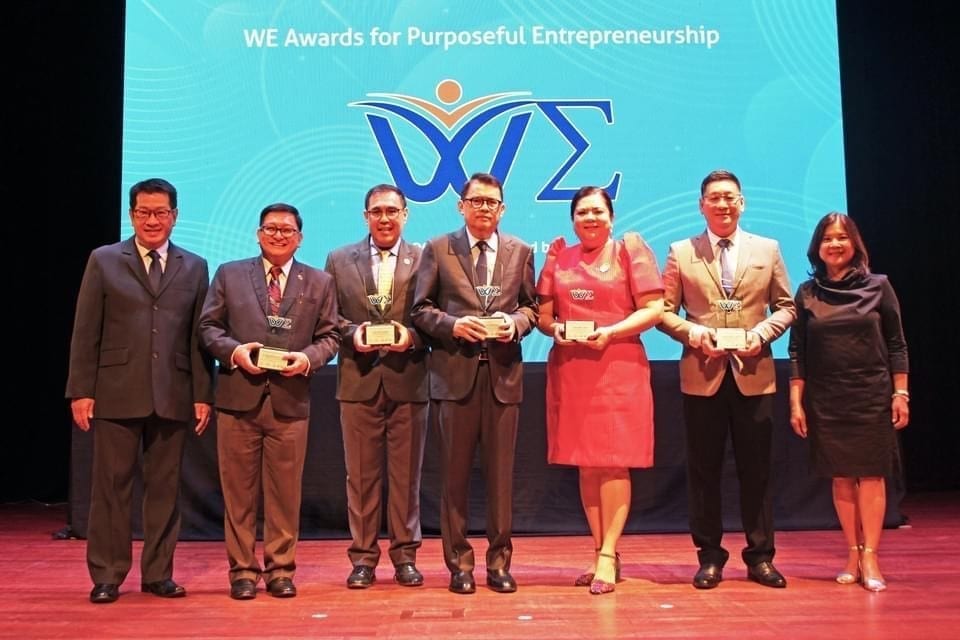 (Photo from L-R are: WE Awards co-founder Josiah Go, Dean Pax Lapid of SPAC Information Technology, Jorge Wieneke of Tokyo Tempura, Presidential Adviser Joey Concepcion, Zarah Juan of Zarah Juan brand, Anton Lim of Yellow Boat of Hope Foundation, and WE Awards co-founder Chiqui Escareal-Go)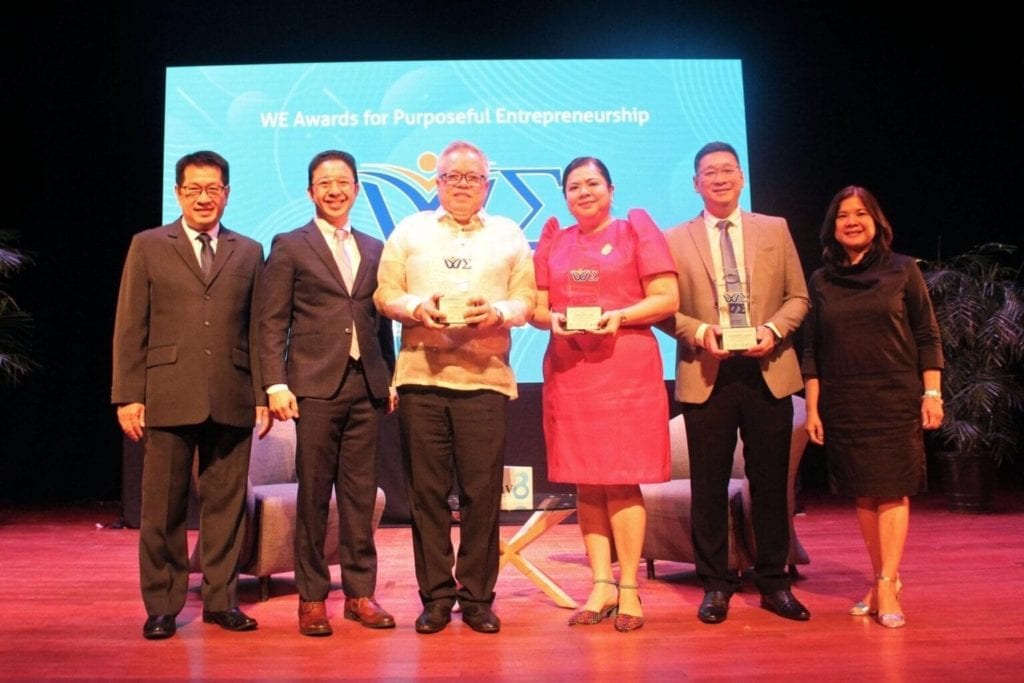 (Photo from L-R are: WE Awards co-founder Josiah Go, summit moderator RJ Ledesma, DTI Sec. Ramon Lopez, Zarah Juan of Zarah Juan brand, Anton Mari Lim of Yellow Boat of Hope Foundation, and WE Awards co-founder Chiqui Escareal-Go)