After months of not being able to maximize your operations, ask yourself the following questions:
Do you know how to recover your lost revenues and create a stronger organization?
Do you know how to grow your company again?
If so, can you identify growth opportunities up to 40 different ways?
Over 130 slides and over 60 industries to be cited as case examples.

Benefits to the Company:
– Ready templates and frameworks on how to spot areas for recovery and growth
– Build sustainable future by choosing your company's best option for growth

Benefits to the Participants
– Highly actionable and practical exercises to apply learnings to the company setting
– Identify barriers and traps to business growth as well as how to drive growth more efficiently and effectively
Module 3: The 5 Vectors Of Revenue Growth: 16 slides, Lecture Time: 17 mins
Module 4: Mansmith 8x5 Growth Matrix: 16 slides, Lecture Time: 45 mins
Module 5: 5 Traps Preventing Business Growth; 20 slides, Lecture Time 34 mins
About Instructor
Reviews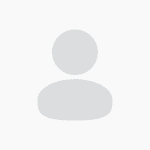 I virtually had no marketing background before signing-up for this course. But, I'm glad I did! I earned so much from Mr. Josiah Go. Even with a very little business/marketing background, it was fairly easy for me to understand the core principles presented. He offers a practical and systematic approach on how to drive business growth. Excellent value for money! Ideas are very clearly presented. Examples were inspiring.
One person found this helpful
Login
Accessing this course requires a login. Please enter your credentials below!