Crisis disrupts the way business is conducted. Ask yourselves these questions:
1. What things, and ways have changed in dealing with customers?
2. How long will the post effect of crisis be?
3. Will the changes be temporary or permanent?
Waiting it out:
• when you are sure that things will go back to pre-crisis normal is called PATIENCE.
• when indicators show it be a long time for things to go back to pre-crisis normal is PROCRASTINATION.
• when indicators show there is great possibility of a changed future or a 'new normal' is called DENIAL.
One thing is for sure. Those companies and salespeople who can overcome denial and adapt earliest, will be able to hurdle this crisis much faster or even beat the leaders of their industry or craft.
To help those of you who wish to act now instead of sulk in denial, here is: 'CRISIS ADAPTIVE SELLING'.
Benefits to the Company:
Equips their salespeople with framework-anchored strategies, techniques and tools to sell effectively during and after the crisis

Helps manage accounts and customers in this crisis-disrupted situation

Accelerates recovery in terms of revenues

Through crisis-functional salespeople, secure or take market share from competition
Benefits to the Participants:
Critical understanding of crisis-related, customer perspectives and counterpart sales challenges

valuable knowledge of

frameworks to help systematize selling during and after crisis

situation-based strategies and techniques
practicable tools
About Instructor
Reviews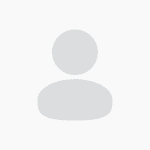 We need to adjust to the changes of sales landscape. This course truly showed how. My sincere appreciation to Mr. Untivero for great wisdom.
Login
Accessing this course requires a login. Please enter your credentials below!