In this low touch economy, schools had to quickly adjust, with those prepared more successful than others. A common misconception is looking at marketing as a magic wand without understanding its pre requisites. Unless the foundations of schools have been crafted solidly, no amount of marketing "quick fix" can sell a bad product, in fact, it will even accelerate its demise. Josiah Go, the most awarded business educator in the Philippines and co-author of the best-selling book "Principles and Practices of Marketing in the Philippine Setting" shares cases of innovative schools that clearly stood out, cites dislikes and wish list from students and alumni while working on school marketing projects and recommends what schools can do to improve its brand equity.
(Disclosure: This course is not about marketing tactics like how to do website, Facebook or search engine, but about the strategy of being relevant and crafting key differentiation that matters. It is also not about benchmarking to operate the same way as other schools but to stand out and be different in the school market. Highly recommended to school officials in charge of strategy or with enrollment or bottom line responsibility.)
Benefit to Schools
Act on what it means to have a quality educational institution.
A list of 21 expectations in 4 clusters, many of which are often missed or ignored as unimportant.
Benefit to Participants
Know what key areas to pay attention to in order to do a good marketing job.
9 reflection exercises included, dispersed at the end of each topic.
About Instructor
Reviews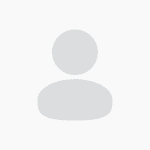 This course refreshed me and gave me more insights and information that is really helpful and relevant with or without Covid. It gave me ideas that I would not have thought of. More power to all of you!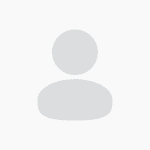 The course is professionally made. I have learned a lot and have gained lots of insights. This course has strengthened my motivation to do more for our beloved school. Thank you so much Sir Josiah. You are indeed an amazing marketing and strategy expert.
Login
Accessing this course requires a login. Please enter your credentials below!