Under the new normal conditions, things will be different on how to lead and manage your organization. RESILIENCY is a core skill needed by the sales leader to help him and the organization to not just survive and recover but to thrive!
What are the traits of resilient leaders and what can you learn from them? How can you transform your team and be a resilient organization? How can you thrive during these new normal?
Learn how to develop personal and organizational resiliency to lead your sales organization. Get insights from sharing from 3 respected individuals that have shown resilience and thrived during the course of the crisis.
Actual lessons from successful individuals and companies will be shared as well as workshops at the end of each module.
Benefits to the Company:
– Inspire your sales team to focus on the possibilities and new opportunities even under these trying times
– Transform your company to be a resilient organization and thrive in the marketplace
Benefits to the Participants:
– Opportunity to reflect and understand self to rediscover passion and purpose of job/career.
– Learn how to inspire your team and help them be resilient individuals
Target Participants:
– Senior sales executives and managers responsible for sales teams
– Entrepreneurs and SME owners who are in charge of a start-up or ongoing enterprise.
About Instructor
Reviews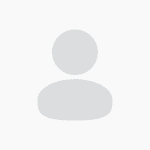 Thank you for this inspiring course! More power and stay safe.
Login
Accessing this course requires a login. Please enter your credentials below!